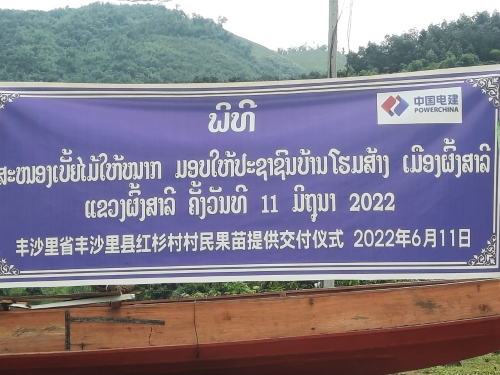 A ceremony is held in Phongsali of Laos on June 11 to mark the distribution of trees donated by Nam Ou River Power Generation Corporation to local farmers.
The Laotian farmers around the China-aided Nam Ou River Cascade Hydropower Project received over ten species of trees and professional guidance on plantation at a distribution ceremony held by Nam Ou River Power Generation Corporation on June 11.
The hydropower project is developed by POWERCHINA under the China-proposed Belt and Road Initiative in Laos.
Nam Ou River Power Generation Corporation has made fruitful results in the implementation of the phase-two Lancang-Mekong Cooperation (LMC) initiative, bringing tangible benefits to local residents in Phongsali, the northernmost province of the country bordering Pu'er and Xishuangbanna in Southwest China's Yunnan province.
The phase-two LMC initiative is designed to strengthen the capacity-building of Laos in the comprehensive management and the utilization of water resource in a specific basin and accelerate its pace in the promotion of economic development and the improvement of the wellbeing of people in remote areas.
Nam Ou River Power Generation Corporation has conducted thorough investigation and assessment of the feasibility of all candidate projects, made good use of land resource, and taken intensified efforts to promote the plantation of cash trees in a move to help local people raise their income.
The implementation of the phase-one and phase-two LMC initiative has brought huge economic and social benefits to people in Luang Prabang and Phongsali and earned high recognition from Laotian governments at all levels and people from all walks of life in the country.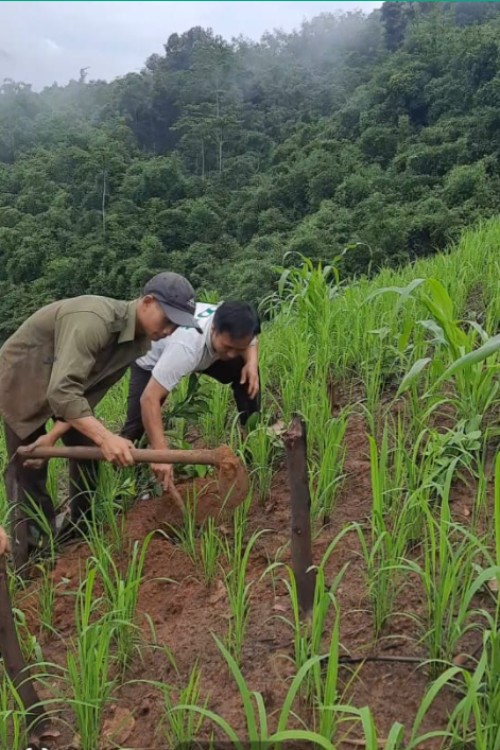 A Laotian farmer is being guided to plant donated trees in the field.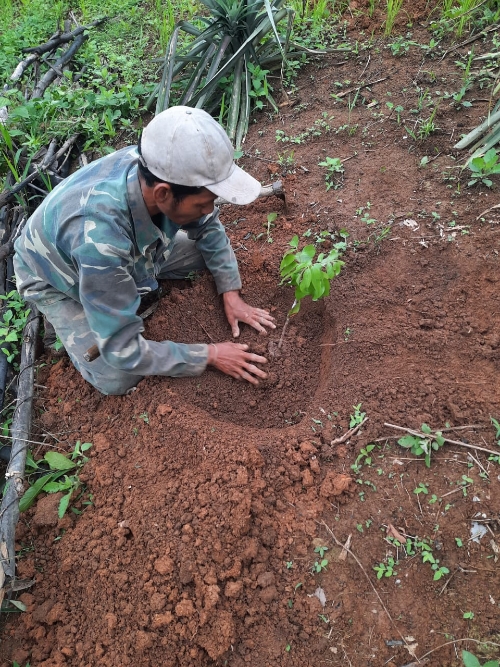 A Laotian farmer plants a tree in the field.