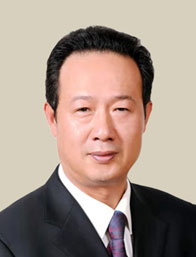 On behalf of POWERCHINA, I would like to express my heartfelt thanks for the concern and support shown by all sectors of society over the years.
Striving for a new era, and forging ahead on its new journey, POWERCHINA is seizing new historical opportunities based on the new development stage, as well as embracing new development concepts and implementing new development strategies to establish a new development pattern geared towards the new journey. We are seeking extensive mutually beneficial cooperation on a global scale to achieve a higher level of common development.
We are ready to further foster friendships, engage in sincere cooperation and join hands with friends from sectors at home and abroad; with the goal of making a greater contribution to global economic and social development and building a better future for all!
Ding Yanzhang, Chairman of POWERCHINA