Introduction
POWERCHINA's core competitiveness of industrial management, development planning, survey and design, EPC contracting and project investment, operation and maintenance in the wind power industry is the backbone of the development of China's wind power. Up to now, POWERCHINA has carried out the construction and implementation of solar energy projects in Pakistan, Thailand, Vietnam, Ukraine, Argentina, Kazakhstan and other countries around the world, with a total installed capacity of about 5 GW.
Projects
1. Adama Wind Farm in Ethiopia, with a total installed capacity of 204 MW (51 MW for Phase I and 153 MW for Phase II), is the first overseas new energy project using Chinese technology, standards, capital and equipment and is being undertaken by the Chinese company. Phase I of the project has won the FIDIC Project Awards Nomination in 2015 and the first prize of the 2015 Quality Project Design Award of Power Industry.
2. Sapphire Wind Farm (49.5 MW) in Pakistan, the first wind power EPC project in Pakistan, was connected to the grid in 2016, promoting the development of wind power projects in Pakistan.

3. Helios Wind Farm Program (350 MW) in Argentina is the largest wind power program built by POWERCHINA in Argentina.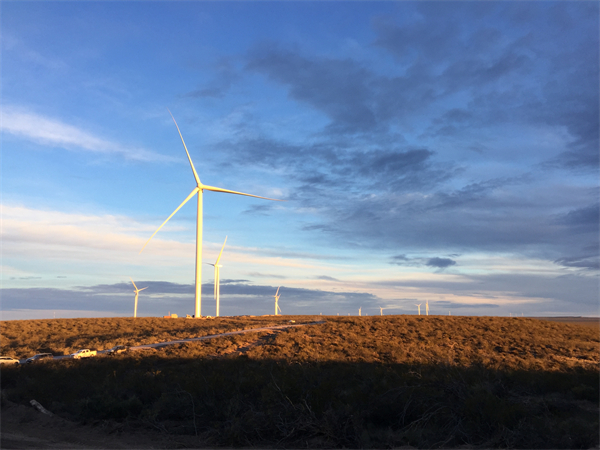 4. Zhanatas Wind Power Project (100 MW) in Kazakhstan is a key project of China-Kazakhstan capacity cooperation under the Belt and Road Initiative and the largest wind power project in Central Asia.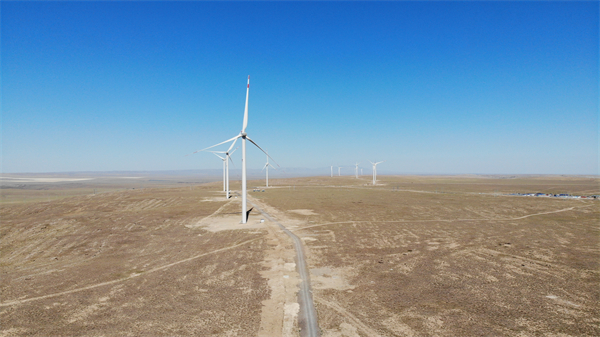 5. Tra Vinh V1-2 48 MW Offshore Wind Power Project (48 MW) in Vietnam is the first project adopts the EPC mode and that gets the certificate of commercial operation by POWERCHINA, the Chinese company, in overseas markets.
6. Dawood Wind Farm (49.5 MW) in Pakistan is the first overseas wind power project invested by POWERCHINA, and is one of the first batches of projects along the China-Pakistan Economic Corridor.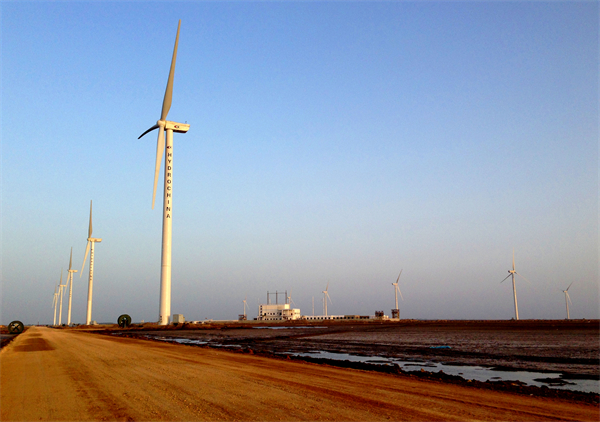 7. Jiangsu Rudong Wind Farm (150 WM) of CHINA LONGYUAN, China's first offshore inter-tidal wind farm, was selected as one of the "100 Classic & Choice Projects" in the Celebration of the 60th Anniversary of China.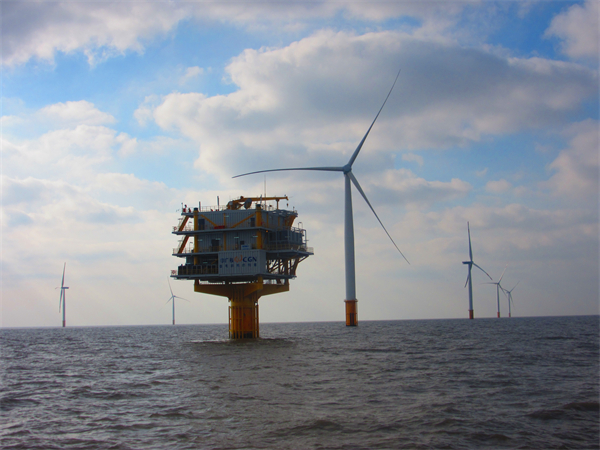 8. Yunnan Dali Zhemoshan Wind Farm (45.75 MW), the first wind power project approved by Yunnan province, is regarded as the "Sino-French Project Cooperation Model" and won the "2014-2015 National Quality Investment Project Award".