Introduction
To actively explore the balance between engineering construction and ecological environment development, POWERCHINA takes the Comprehensive Treatment Project of the Maozhou River Basin in Shenzhen of China as the starting point to innovate and practice the Ecology-Oriented Development (EOD) mode, providing a full lifecycle integrated solution for water control. It has built a number of benchmark water environmental management projects in important economic zones like the Beijing-Tianjin-Hebei Region, Guangdong-Hong Kong-Macao Greater Bay Area, Yangtze River Delta, and Chengdu-Chongqing in China, such as Beijing Liuhai Dredging Project, the Qiantang River Basin Sewage Treatment Project, the East Taihu Lake Comprehensive Improvement Project, the Huangpu River Water Quality Improvement Project, the Xi'an Jidong Comprehensive Management Project, the Chengdu Xinglong Lake Control Project, and other projects associated with an urban comprehensive treatment of water environment in various nodes.
Projects
1. Wroclaw Floodway Regulation Project, Poland
It is the first project for a Chinese enterprise to complete an infrastructure project in EU.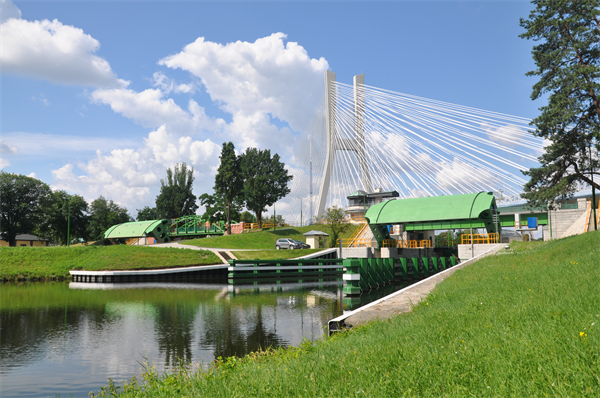 2. Padma River Channel Improvement, Bangladesh
The Padma Bridge with a total length of 6 km, is one of the important channels connecting the Trans-Asian Railway. As the largest river channel improvement project in the world, it aims to protect the Padma Bridge and its upstream and downstream embankments from erosion. The dredging volume of the project is nearly 100 million cubic meters, and the bank protection section is 13 kilometers long.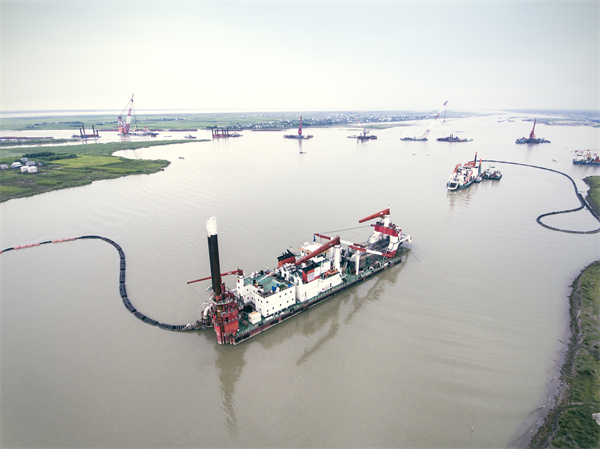 3. Comprehensive Treatment Project of Shenzhen-Dongguan Maozhou River Basin, China
It is the largest water environment improvement project in China and one of the Water Environment Improvement Demonstration Projects in China. The project covers an area of 344.23 km2, with the main stream of the Maozhou River at a length of 41.61 km.
4. Estuarine Wetland Water Purification Project of Fu River in Xiongan New Area, China
It is the largest functional constructed wetland in North China, with a total area of 4.23 km2 and a daily water treatment capacity of 250,000 m3.
5. Jianhu Lake Comprehensive River Basin Management Project, China
Covering an area of 46.30 km2, the project channels 300 million m3 of freshwater to Erhai Lake annually with its stable and multi-dimensional ecosystem integrating terrestrial, wetland, and aquatic creatures.
6. Cao'e River Comprehensive Treatment Project, China
As the first EPC project in Zhejiang province that integrates sewage treatment, flood control, drainage of waterlogged areas, and protection of water supply and water conservation, it revitalizes a waterway known for its many mentions in the poetry of the Tang Dynasty and achieves the five-pronged integration of "water conservancy, tourism, landscape, ecology and culture".
7. Fuhe River Basin Ecological Protection and Comprehensive Treatment Project of Jiangxi province, China
The project's treatment area has reached 16,000 km2, involving 11 counties (districts) in Fuzhou city of Jiangxi province. The project includes water resource utilization, flood control, shipping, industrial upgrading and ecology. It has been successfully applied for the first batch of national pilot projects for comprehensive management and sustainable development of river basin water environment.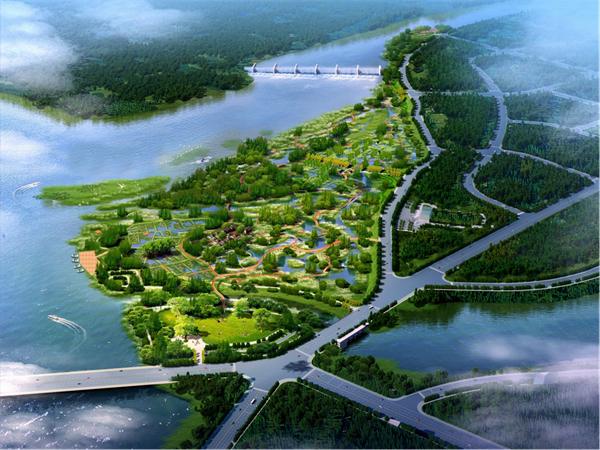 8. Yongding River Ecological Restoration Project at the Lianshi Lake section in Beijing, China
It covers a total area of 3,103 km2 and can purify 60,000 m3/d of reclaimed water.