POWERCHINA in Indonesia
POWERCHINA won the bid for the Remedial Work on Jatiluhur Dam in Indonesia in June 1995, thus entering the Indonesian market and setting up a representative office. In 2020, POWERCHINA Indonesia company (PT POWERCHINA Indonesia) was registered. In the past 20 years, POWERCHINA has taken water conservancy and power projects as its core business in the Indonesian market and has gradually expanded to the railway, housing construction, sand and stone aggregate, concrete supply, and other fields. At present, it has formed the integrated development capacity of planning, design, construction, investment, and operation.
POWERCHINA's high-quality performance in Indonesia has been unanimously recognized by the Indonesia State Electricity Company (PT PLN (PERSERO) and the Ministry of Public Works and Housing, and it has been awarded the Annual Excellent Performance by PLN twice.
By the end of 2021, POWERCHINA had 23 subsidiary companies operating in Indonesia and has undertaken more than 135 projects with a total contract value of more than USD 11.3 billion which 23 projects are still under construction. POWERCHINA has involved in 5 direct investment projects with an investment of USD 950 million. The landmark projects include Jakarta-Bandung High-Speed Railway Project, Batang Toru Hydropower Station, Jatigede Dam Project, Cirata Floating Solar Project, Bengkulu Coal-Fired Power Plant, Sulut-3 Coal-Fired Power Plant, etc. Batang Toru Hydropower Station is the largest hydropower project under construction in Indonesia. The Jatigede Dam Project is one of the key economic and trade cooperation projects between China and Indonesia. Cirata Photovoltaic Project is the first floating photovoltaic in Indonesia, and also the largest one in Southeast Asia.
Key projects undertaken by POWERCHINA in Indonesia:
1. Jakarta-Bandung High-Speed Railway Project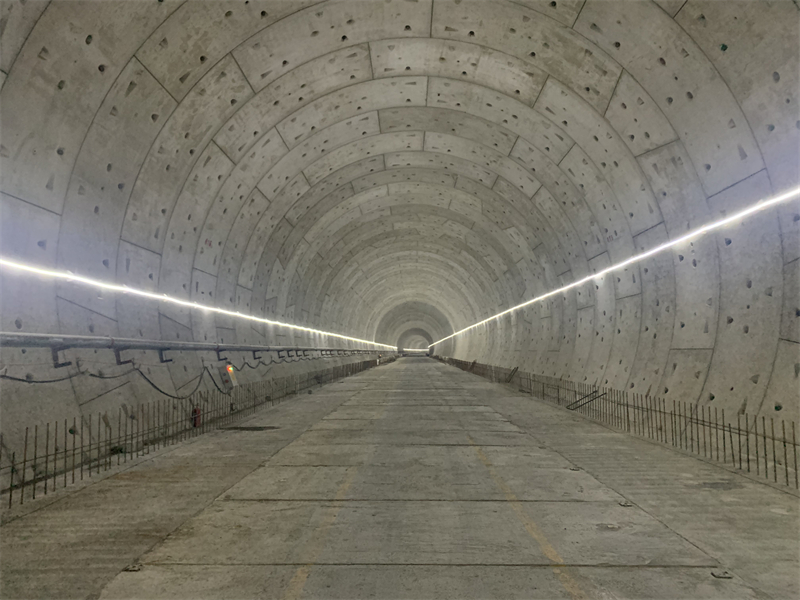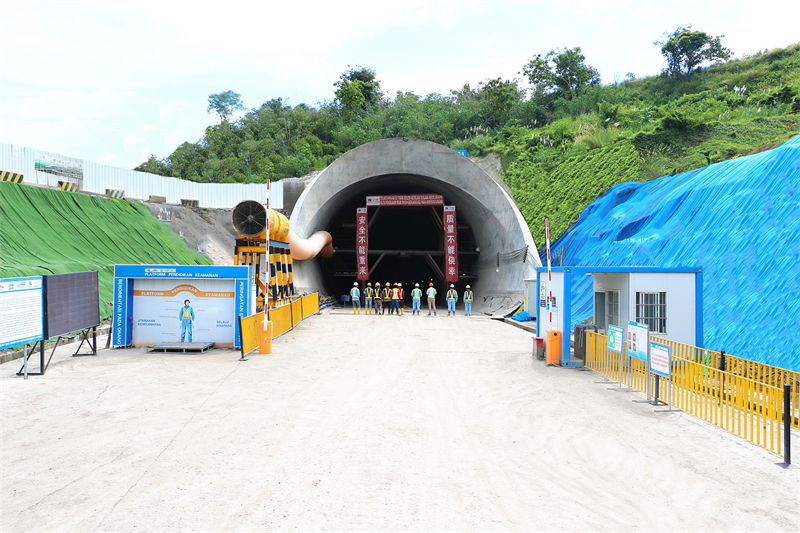 The length of the whole high-speed railway is 142.2 km, including 76.79 km of bridges accounting for 54.00 %, and 16.47 km of tunnels accounting for 11.58%. The length of the subgrade is 48.94 km, the ballastless track of the main line is 159 km long and the ballasted track of that is 126 km long. The project includes 4 stations, namely Halim, Karawang, Walini, and Tegal Luar, an EMU depot, and a maintenance center.
2. Batang Toru Hydropower Station
Batang Toru HEPP is located at the Batang Toru River in South Tapanuli, North Sumatera Province, Indonesia. Sinohydro, as the EPC contractor, signed the contract with the employer PT North Sumatera Hydro Energy, on November 20, 2015. The scope of work includes the engineering and design, procurement of all equipment, and construction and erection of a new 4 × 127.5 MW hydroelectric power plant.
3. Jatigede Dam Project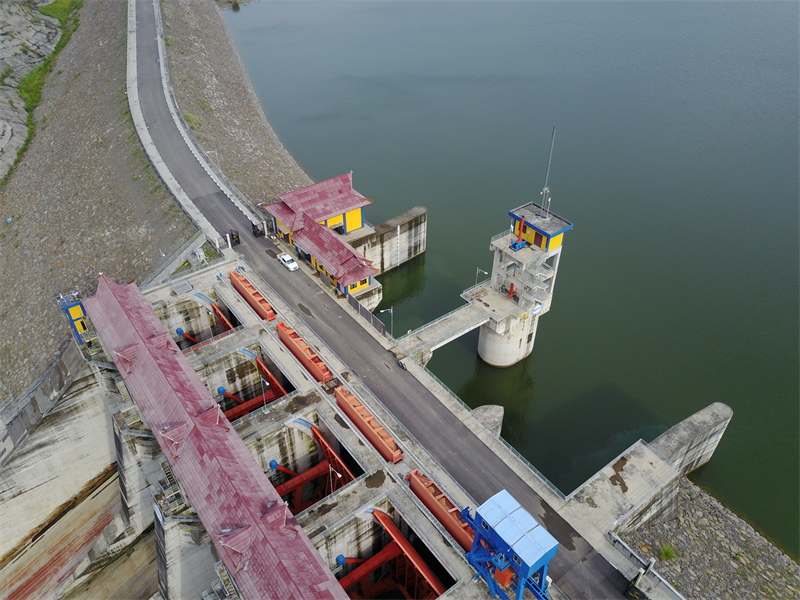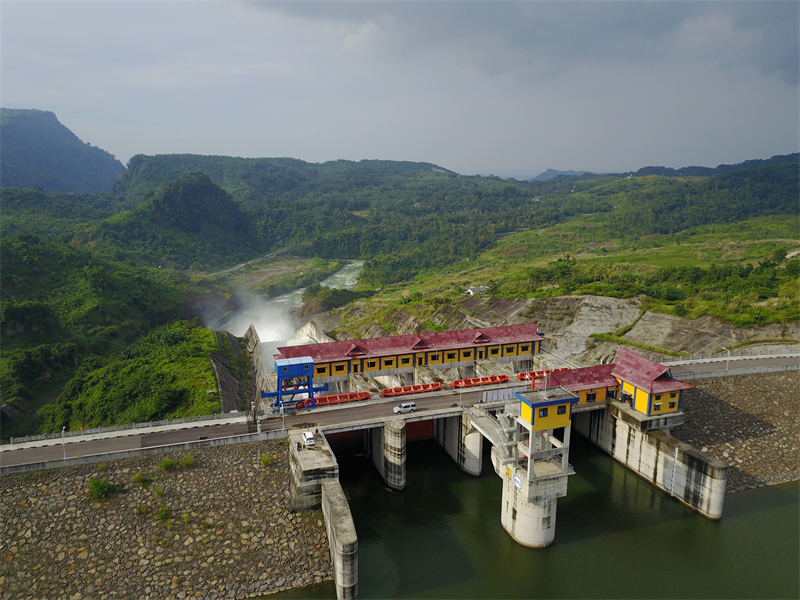 The Jatigede Dam Project is located in Sumedang, West Java Province of Indonesia (230 km from Jakarta), and is the largest water resource project in Indonesia. The employer of the project is the Directorate General of Water Resources and the Ministry of Public Works of Indonesia. The contractor is the Joint Operation (JO) of Sinohydro and CIC* (with a contract value share of 70%:30%). The supervising consultant is a consortium formed by five state-owned design institutes in Indonesia, and the designer is the Institute of Water Resources and Hydropower Research of Sichuan, China. The main work encompasses the dam, diversion tunnel, spillway, plunge pool, irrigation outlet, water intake part of the headrace tunnel, access gallery, grouting gallery and hydro-mechanical works. The impoundment ceremony was held on August 31, 2015 and the project takeover was completed on October 28, 2018.
*CIC stands for Consortium of Indonesia Contractors. CIC includes PT. Wijaya Karya (Persero) Tbk, PT. Waskita Karya (Persero) Tbk, PT. Pembangunan Perumahan (Persero) Tbk, and PT. Hutama Karya (Persero).
4. Cirata Floating Solar Project
Cirata Floating Solar Project is developed on the 130-km Cirata Hydroelectric Dam Reservoir in West Java Province, southeast of Jakarta with an installed capacity of 192 MW. The owner is a project company jointly established by Masdar and PT. Pembangkitan Jawa-Bali (PJB), a subsidiary of Indonesia State Electricity Company PT. PLN (Persero).
The scope of the project includes the design, procurement, construction of the photovoltaic plant field, set-up station, transmission line, and the expansion bays of the opposite existing substation, as well as the operation and maintenance in the first two years.
5. Bengkulu Coal-fired Power Plant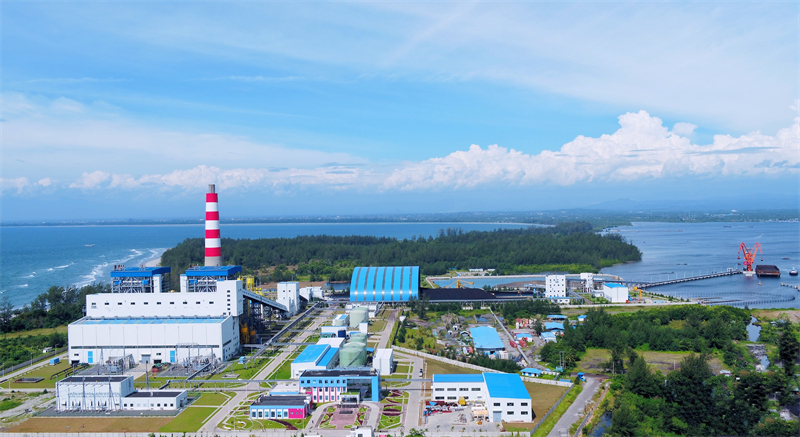 The Bengkulu 2×110 MW Coal-fired Power Plant is located 15 km southwest of Bengkulu city, Bengkulu Province, Indonesia. The project owner is PT. Tenaga Listrik Bengkulu while the majority shares are owned by PowerChina Resources Limited. In partnership with PT. Teknik Lancar Mandiri, Sinohydro is known as an engineering, procurement and construction (EPC) contractor who had signed the contract with the project employer on September 30, 2016.
Sinohydro's work encompasses survey, design, equipment supply, civil engineering, electromechanical erection, and commissioning, operation, and training for the four individual items: the power plant, jetty, 150 kV substation, and 24.5-km transmission line.
Key features of the power plant are two circulating fluidized bed boilers, 2×110 MW steam turbine generators, turbine building, and the auxiliary equipment system of Balance of Plant (BOP).
The main work of the coal-unloading jetty includes one 8,000-ton berth, unloading, and other related equipment. The construction commenced on October 25, 2016, with a total construction period of 36 months and it was completed on June 28, 2020 and put into commercial operation on July 27, 2020.
6. Sulut-3 Coal-fired Power Plant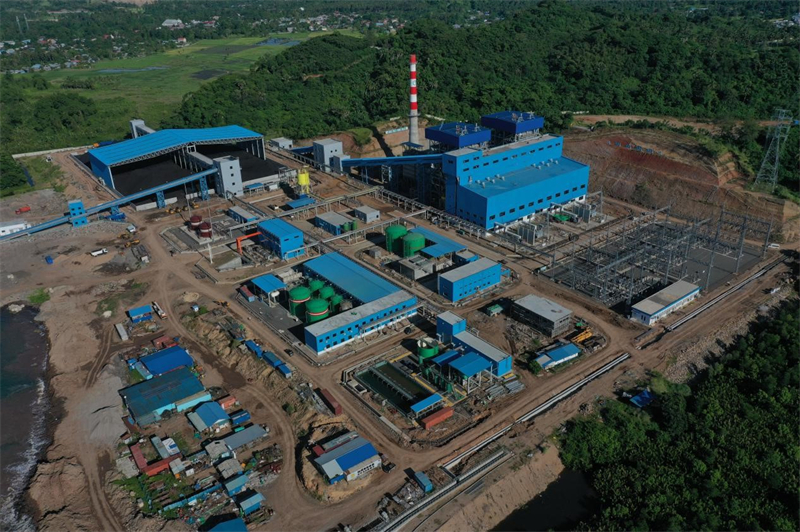 Sulut-3 2×50 MW Coal-fired Steam Power Plant is located in Manado, North Sulawesi Province, Indonesia. This project is a joint operation between Sinohydro Corporation Limited and PT Teknik Lancar Mandiri as EPC Contractors. Contract with the Employer, PT Minahasa Cahaya Lestari (MCL), was signed on July 10, 2018. PT Toba Bara Energi and Sinohydro Corporation Limited invested in MCL with financing from Bank Mandiri Indonesia, with Sinohydro holding 10% of the shares. MCL has obtained a 25-year power purchase agreement on the project.
The project is to build a new coal-fired power plant equipped with two units of 50 MW steam turbine sets, with Sinohydro undertaking engineering, design, procurement, construction, and 2 years of operation. The COD of unit 1 is February 21, 2021, and the COD of unit 2 is July 1, 2021.
Sulut-3 is Sinohydro's first IPP investment project in Indonesia. The company has formed a joint venture with PT Toba Bara Sejahtera Tbk, a publicly listed company in Indonesia, to invest in IPP Projects.