POWERCHINA in Vietnam
POWERCHINA entered the Vietnam market in 2000 and then established a Vietnam Representative Office in 2004. POWERCHINA (Vietnam) Co Ltd was registered in June 2019, and it is fully responsible for POWERCHINA's business development in Vietnam, including marketing and project performance. With Vietnam's good economic development momentum in recent years, and the improving bilateral relations between China and Vietnam, POWERCHINA's operation in Vietnam has also entered a fast track. Since 2018, POWERCHINA has signed and executed projects valued at more than USD 6 billion in Vietnam, among which new energy projects in the areas of photovoltaic and wind power have continued to maintain first place in the market share. At the same time, POWERCHINA Vietnam has been practicing the Group's localized and materialized development strategy and achieving significant results in operation and maintenance, equipment manufacturing, engineering construction, investment and development, and other fields, and the localized team has begun to take shape.
Key projects undertaken by POWERCHINA in Vietnam:
1. Ca Mau 1B Wind Power Plant Project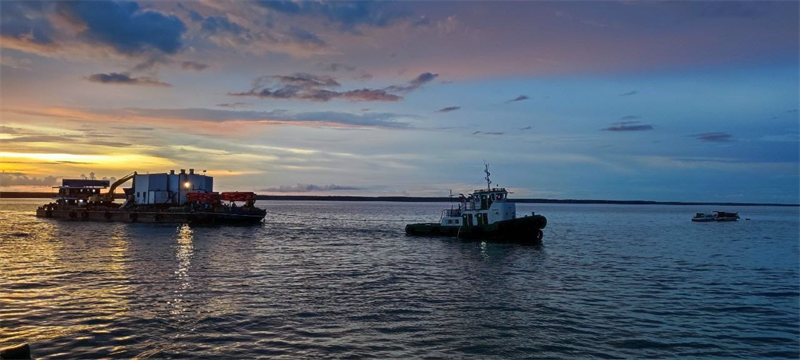 Project Description: Ca Mau 1B Wind Power Plant Project is located in Nguyen Huan commune, Dam Doi district, Cau Mau province, Vietnam. The project's installed capacity and estimated annual gross power generation are 88 MW and 297,450 MWh, respectively. The net electricity generation will be supplied to the national grid via a transmission line. After the completion of the project, it will generate about 1.1 billion kWh of new electricity every year, save about 450,000 tons of standard coal, and reduce carbon dioxide emissions by about 880,000 tons.
2. Bac Lieu Phase III Offshore Wind Power Plant Project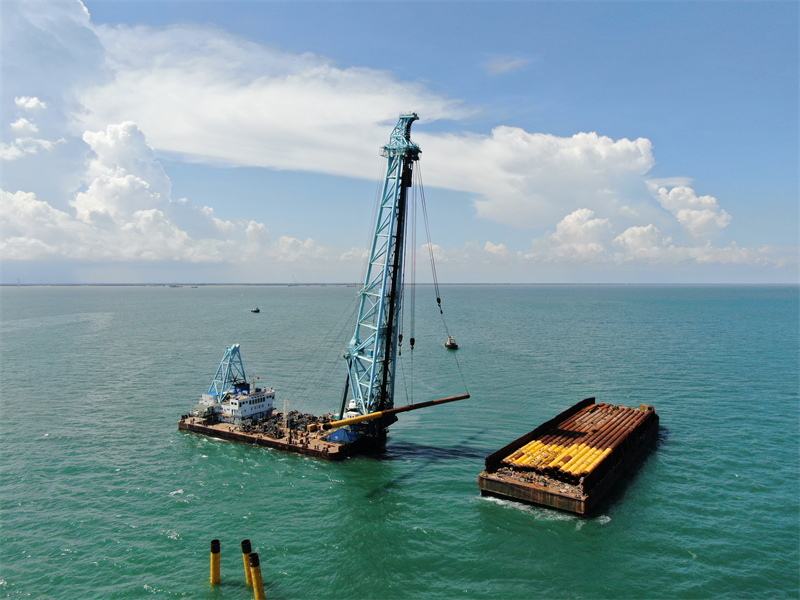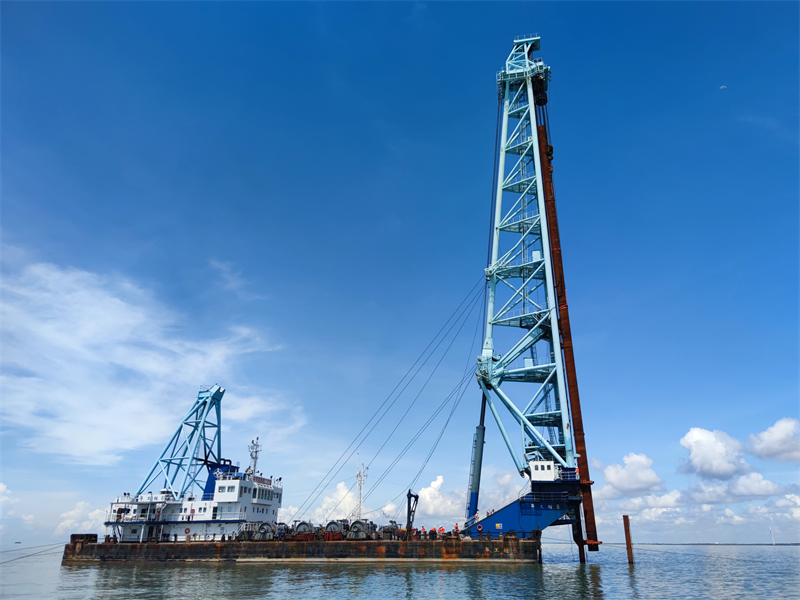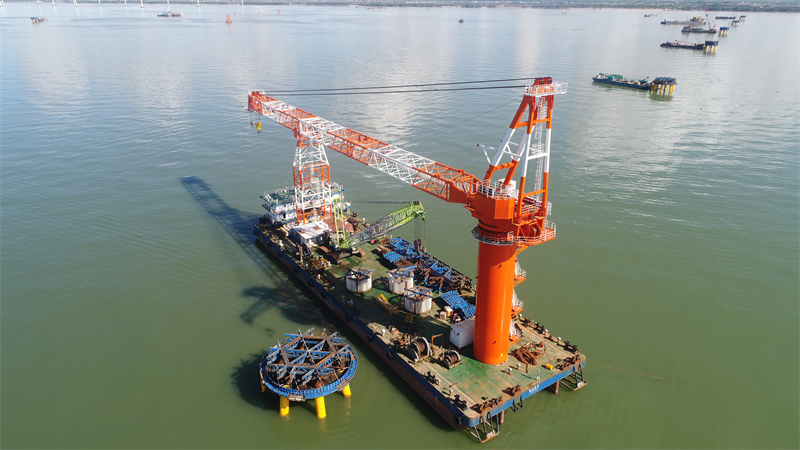 Bac Lieu Phase III Offshore Wind Power Plant Project is located in Bac Lieu Province, Vietnam. The wind farm will be installed with 47 sets of Chinese-brand wind turbine generators (WTGs), with a total installed capacity of 141 MW.
Soc Trang Phase I Offshore Wind Power Plant Project is located in Soc Trang Province, Vietnam, and the wind farm will be installed with 10 sets of Chinese-brand WTGs, with a total installed capacity of 30 MW.
The project investor is Super Energy from Thailand, a long-term strategic cooperative partner of POWERCHINA International. The EPC contract was signed in Oct. 2019 and it is the first overseas offshore wind plant which was undertaken by POWERCHINA.
Upon completion, the project is expected to provide 577 million kWh of clean energy annually and save standard coal 140,000 tons annually, equivalent to 1,258 hectares of afforestation.
3. Phu My Solar Power Plant Introduction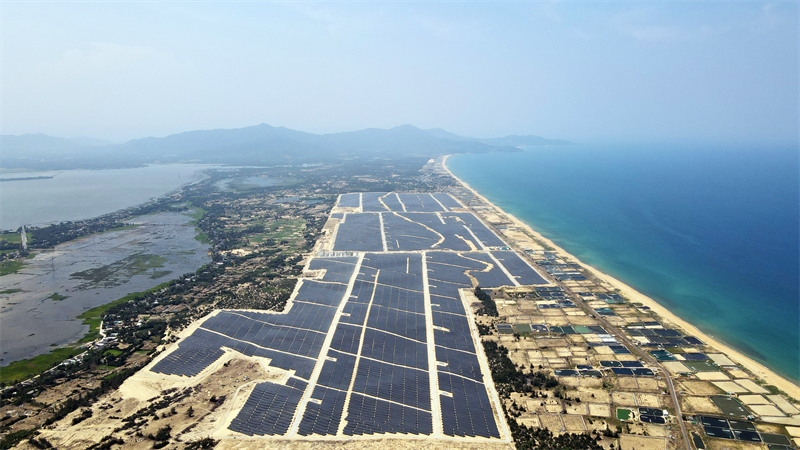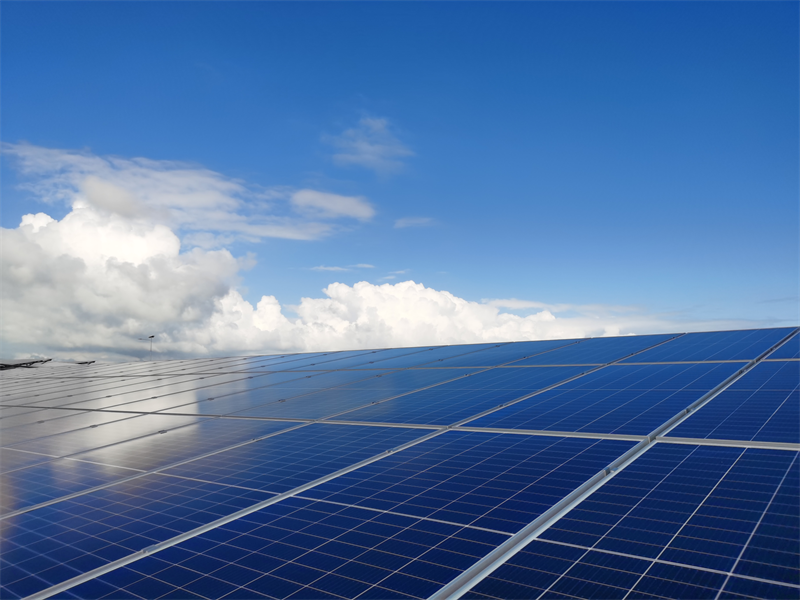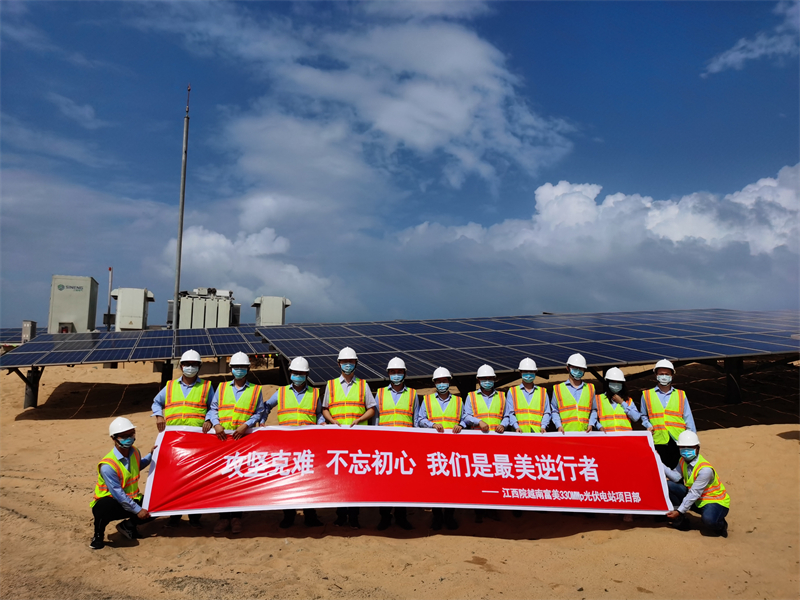 Phu My Solar Power Plant Project is invested by Clean Energy Vision Development Joint Stock Company and built by PowerChina Jiangxi Electric Power Engineering Co., Ltd. The project is located in Binh Dinh Province of Vietnam and covers an area of nearly 306 hectares. It has a capacity of 330 MW and it is the largest solar power plant in Binh Dinh Province and among the top five in Vietnam. Upon completion, it is expected to provide more than 500 million kWh of clean electricity every year. The project started on July 19, 2020 and has achieved commercial operation by the end of 2020.