Responding to a call from the Chinese Embassy in Dominica, POWERCHINA bought learning and daily necessities to donate them to poor children in the local Madelaes Orphanage on Dec 17, as Christmas and New Year greetings.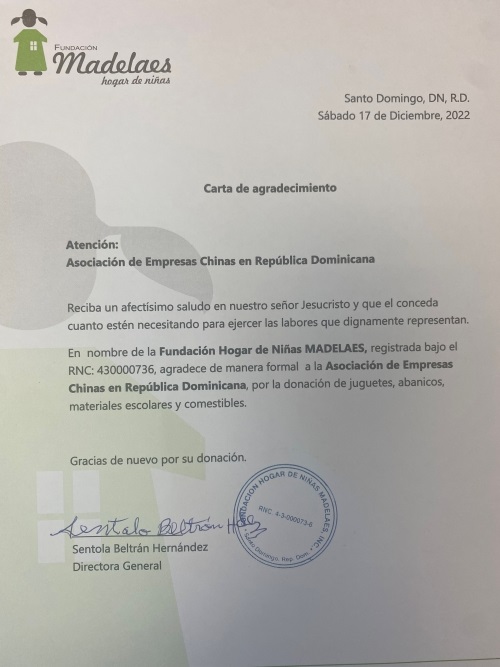 A letter of thanks from the Madelaes Orphanage in Dominica is delivered to POWERCHINA.
Sentola Beltran Hernandez, director general of the orphanage, organized the children to perform local traditional dances and expressed her sincere gratitude to POWERCHINA.
She praised the boundless spirit of POWERCHINA, and said that the donated necessities will greatly improve the learning and living conditions of the children.
Children at Madelaes Orphanage in Dominica perform local traditional dances.
Since POWERCHINA entered the Dominican market, it has organized and participated in a number of social welfare activities. These include donations of anti-epidemic supplies and visiting to orphanages.
These efforts have demonstrated POWERCHINA's voluntary dedication and its courage to take responsibility. The acts of kindness have assisted POWERCHINA to establish a good social image and have boosted the friendship between China and Dominica.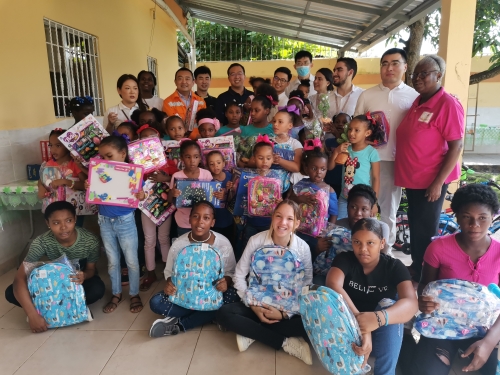 The kids at Madelaes Orphanage in Dominica pose for a group photo with some of the donated necessities.