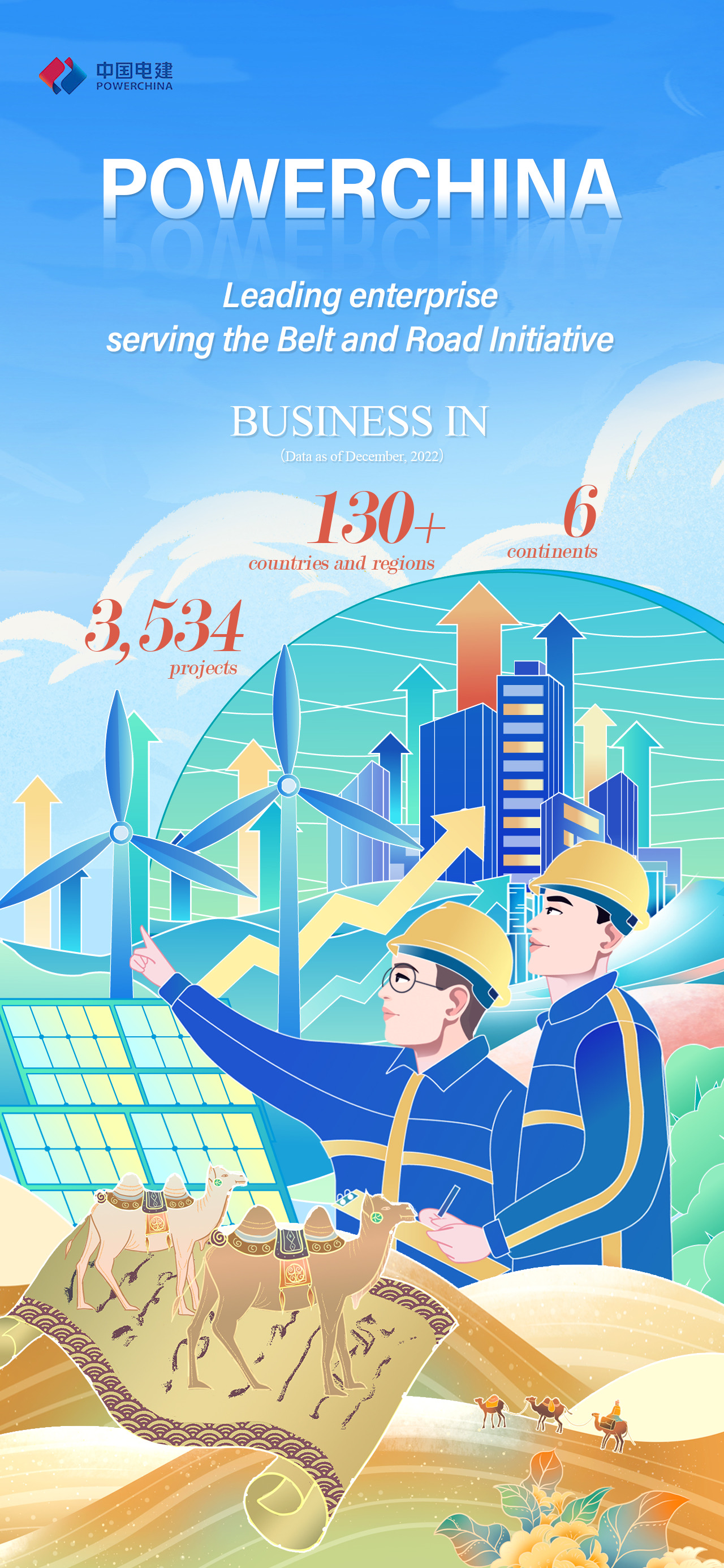 It is the 10th anniversary of the Belt and Road Initiative (BRI) till 2023. As a leading enterprise serving the projects of the BRI, and one of the earliest enterprises in China to go global, POWERCHINA has always undertaken and fulfilled its overseas social responsibilities well over the last 10 years.
By the end of 2022, it executed 3,534 project contracts in 137 countries and regions, with a total contract value of 985.463 billion yuan ($14.34 billion). The total number of its overseas employees has reached 131,311, of which foreign employees account for more than 80 percent.
POWERCHINA donates to the Pakistan Prime Minister's Flood Relief Fund.
Last summer, Pakistan suffered the worst flood in over a century. POWERCHINA provided funds for affected Pakistani employees and called on its subsidiaries in Pakistan to donate more to the Flood Relief Fund, which was recognized by Pakistan Prime Minister, Shahbaz Sharif.
Malawi also suffered from both a hurricane and heavy rains on March 12. The Shire Valley Transformation project department of POWERCHINA in Malawi actively participated in local emergency rescue and disaster relief, which was affirmed by the local government and the local community.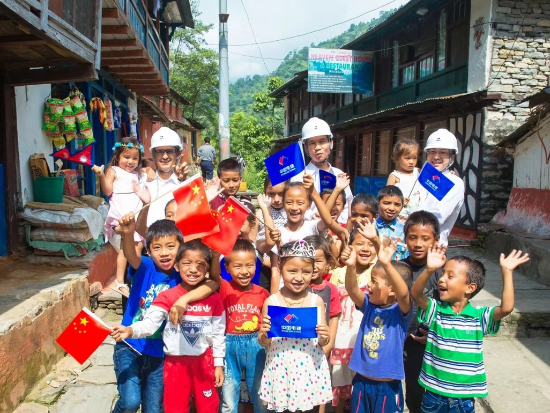 Employees of POWERCHINA take photos with local children.
While building livelihood improvement projects, POWERCHINA has also deepened exchanges and cooperation, and cultivated professional and technical talents for local areas.
The first batch of nine Lao graduates in the "Chinese workshop" program was employed by the Nam Ou River Cascade Hydropower Plant in February this year.
Currently, the plant has achieved a localization rate of more than 60 percent of its employees, and each cascade power station of the plant has gradually become a communication window for local power technology, water resources management, personnel training, and social welfare.
Meanwhile, POWERCHINA has actively participated in various local social welfare undertakings.
In Nepal, POWERCHIA has built bridges and roads, donated to local education, and carried out 175 other projects to improve people's livelihood. In Sri Lanka, the company donated 100 sets of solar street lights to 40 schools, which solved the problem of insufficient lighting.
As of now, POWERCHINA has set up 64 volunteer service teams in 39 countries and regions, with a total of more than 50,000 volunteer hours, benefiting more than 300,000 people worldwide.
In Zambia, young people are trained in a college built by POWECHINA.
In addition, POWERCHINA has upheld and followed the concept of green development in the construction of BRI, not only as a builder for the benefit of the local area, but also as a caretaker of biodiversity.
For the Port Qasim Coal-fired Power Plant in Pakistan, POWERCHINA regarded the nearby "coast guard" mangrove forest as one of its key protection targets, long before the project started.It hired a professional environmental protection consulting company to make protection plans for this project.
About 65,000 mangrove plants were transplanted, covering an area of 125 acres. Currently, the mangrove forest is thriving and lush, and has seen an increase in the number of egrets one-third compared with past figures.
Moving forwards, POWERCHINA will unswervingly fulfill its social responsibilities, and will make new and greater contributions to the BRI countries.