Dimitar Kovacevski, Prime Minister of North Macedonia, attended the opening ceremony on Dec 26 of the Krupist-Kocani(KK) Expressway built by POWERCHINA.
The prime minister personally tested the KK Expressway, affirmed the quality of POWERCHINA's construction and extended his sincere thanks to the builders of China and North Macedonia.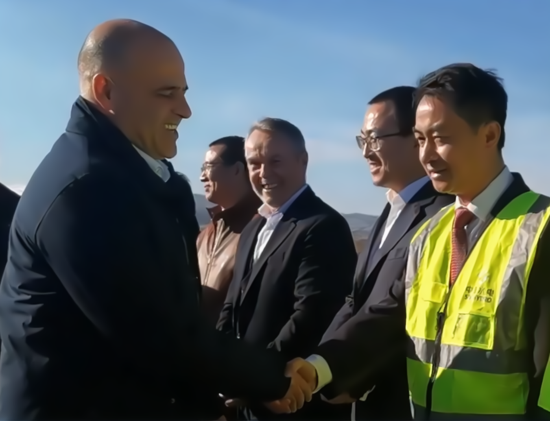 Dimitar Kovacevski (Left), Prime Minister of North Macedonia, shakes hands with a representative of POWERCHINA.
"With the expressway in operation, the journey between the capital Skopje and the eastern city of Kocani will be more convenient and most importantly, the safety of residents' driving will also be improved," he said.
In order to overcome adverse factors such as the COVID-19 pandemic, land acquisition and demolitions and complex local geology since the start of construction, POWERCHINA has strengthened its contract performance management and controls, maintained good communications with all parties and guaranteed the supply of manpower and construction resources.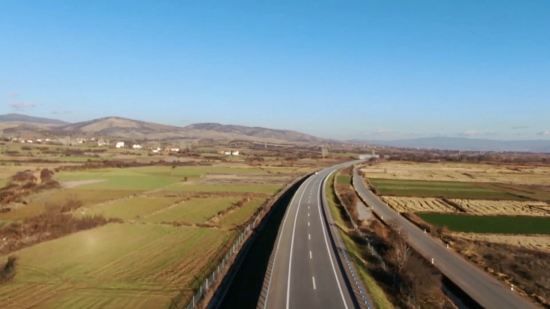 A wide view of the KK Expressway in North Macedonia.
The KK Expressway is located to the east of North Macedonia, with a total length of 13.75 kilometers. It extends to the north, to connect with the MS Expressway completed by POWERCHINA.
As an important part of the A3 Expressway across North Macedonia, it will closely connect the eastern area of North Macedonia and the China-Europe Land-Sea Express Route.
It is also expected to promote modernized transportation in the eastern region of Northern Macedonia.