Ding Yanzhang, president of POWERCHINA, attended the 2023 Smart City Global Summit Forum, which was held on Jan 1 in Xiongan New Area in North China's Hebei province.
The forum was held under the guidance of the management committee of Xiongan and hosted by POWERCHINA.
Focusing on hot topics such as industry trends, cutting-edge technologies and applications, the forum discussed the development of smart cities.
In a keynote speech to the forum, Ding said that since the establishment of Xiongan more than five years ago, POWERCHINA has fully participated in the construction of a digital Xiongan – providing an integrated, full-industrial supply chain, as well as comprehensive infrastructure construction services.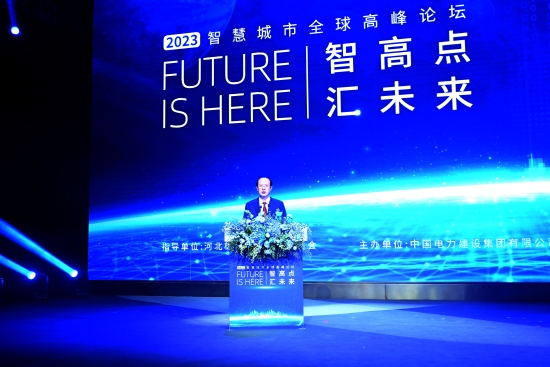 Ding Yanzhang, president of POWERCHINA, presents his thoughts to the 2023 Smart City Global Summit Forum.
Moreover, POWERCHINA has helped Xiongan become the first of its kind in the country to realize simultaneous digital and physical construction, Ding said.
He added that POWERCHINA will develop digital designs, intelligent production, intelligent construction, intelligent operations and maintenance, to contribute to the high-quality development of Chinese-style modern smart cities.
Wan Min, deputy secretary of the Party working committee and deputy director of the management committee of Xiongan, expressed his thanks to POWERCHINA.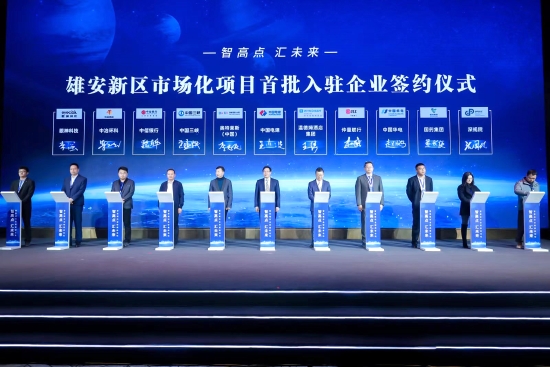 A signing ceremony of enterprises settling in Xiongan POWERCHINA Smart City.
During the forum, Xiongan POWERCHINA Smart City was opened and attracted more than 40 enterprises to base operations there. This is the first time that enterprises have settled in Xiongan in a market-oriented operations mode.
In addition, the POWERCHINA Industrial Consortium was established at the forum and those more than 40 settled companies signed contracts to be part of it.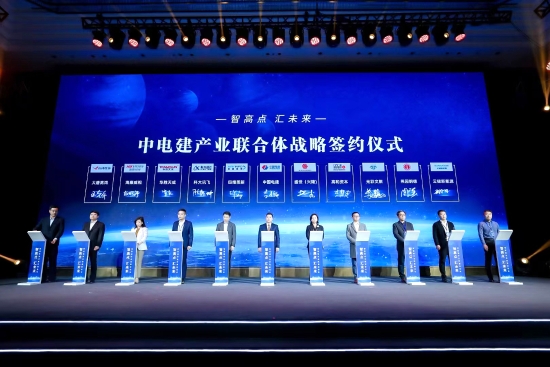 The signing ceremony for the POWERCHINA Industrial Consortium.