The first China-aided solar power station in Moldova – the photovoltaic (PV) park in Criuleni district undertaken by POWERCHINA – recently received positive and widespread coverage by the country's mainstream media outlets.
These reported on the important role being played bythe PV park in helping local green and low-carbon development and in ensuring the power supply.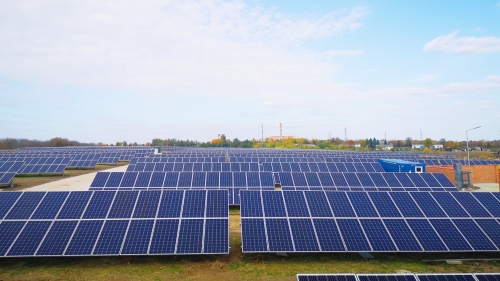 The PV park in the Criuleni District of Moldova is built by POWERCHINA.
The project is designed to have an annual average power generation capacity of 2.86 million kWh, which can reduce the equivalent of 1,000 metric tons or so of carbon dioxide emissions per year.
To date, 3.9 million kWh of clean energy have been produced, which has improved local conditions markedly and effectively alleviated the previous condition of insufficient installed power supply capacity.
This is understood to be conducive to optimizing the energy structure of Moldova, reducing energy costs and carbon emissions and effectively ensuring the regional power supply.
The plant has been connected to the national grid for 13 months now and so far all units are reported to be running well. It is understood there are already six companies in Criuleni that have taken the project as an example to plan their own new green energy projects.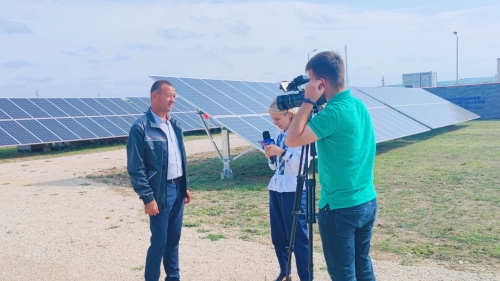 The manager of the new PV park does a media interview.
The manager of the PV park in Criuleni witnessed the entire process of project construction, grid connection, delivery and the start of operations.
"This is a gift from China," he said.
"In addition to supplying 3,000 households in Criuleni, the electricity produced by the PV parkis also sold to two to three nearby administrative districts, supplementing the financial resources of the Criuleni council," he added.