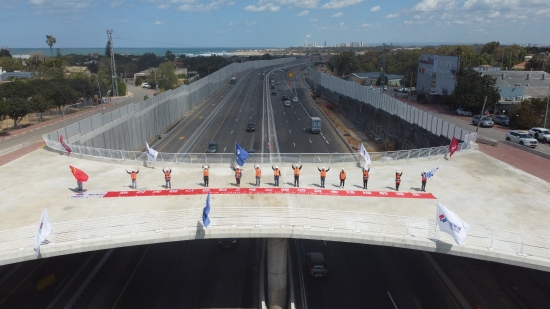 POWERCHINA celebrates the opening of the extension of Israel's Highway 2.
The extension of Israel's Highway 2, jointly undertaken by POWERCHINA and Israel's Lumet Company, opened to traffic on March 30, which is a year ahead of schedule.
Running along the Mediterranean Sea, Highway 2 is a busy coastal highway, connecting Tel Aviv to Haifa and making it an important economic hub.
The expansion project mainly included broadening a 13.5-kilometer-long section fromthe existing four lanes in both directions to six lanes on either side, with a design speed of 120 km per hour.
Starting on Oct 22, 2019, the project was originally scheduled for completion on Sep 30, 2024, within 53 months.
POWERCHINA was responsible for the concrete work, including the construction of all the bridges including the ramps, box culverts, pipe culvert drainage facilities and sound insulation walls.
In order to achieve the goal of opening to traffic on March 30, the labor was ramped up, the weekly construction schedule was changed to a daily target, and the project office was moved to the construction site. This enabled it to make up for construction delayed by the COVID-19 pandemic and the Mediterranean rainy season.
After 35 months of hard work, POWERCHINA achieved the goal of opening to traffic one year ahead of schedule. This has crowned the company's debut in the Israeli road infrastructure market with an excellent performance and is additionally seen as an important achievement made in the high-end market.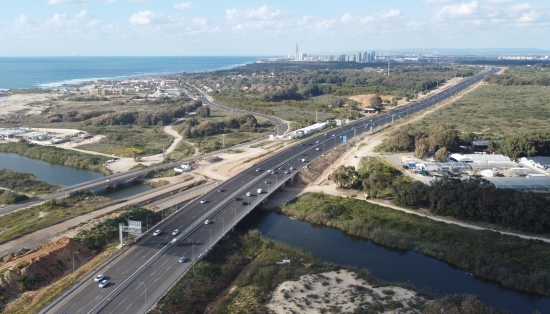 An aerial view of Israel's Highway 2.